Your chance to run where you can only normally fly…
Community Matters Partnership Project (CMPP), the charity that Sixth Sense Marketing supports and of which Nick and Tracey are trustees, is planning an exciting challenge for June this year.
CMPP is running a Twilight Runway Challenge on 20th June at Blackbushe Airport. We want to spread the word so that as many people from the local community as possible sign up for the event – there are 1,000 places available. There are various ways that it is possible to get involved:
Walk, run, skip hop or cycle a choice of distances
Either 3, 5 or 10k
Get the kids involved too.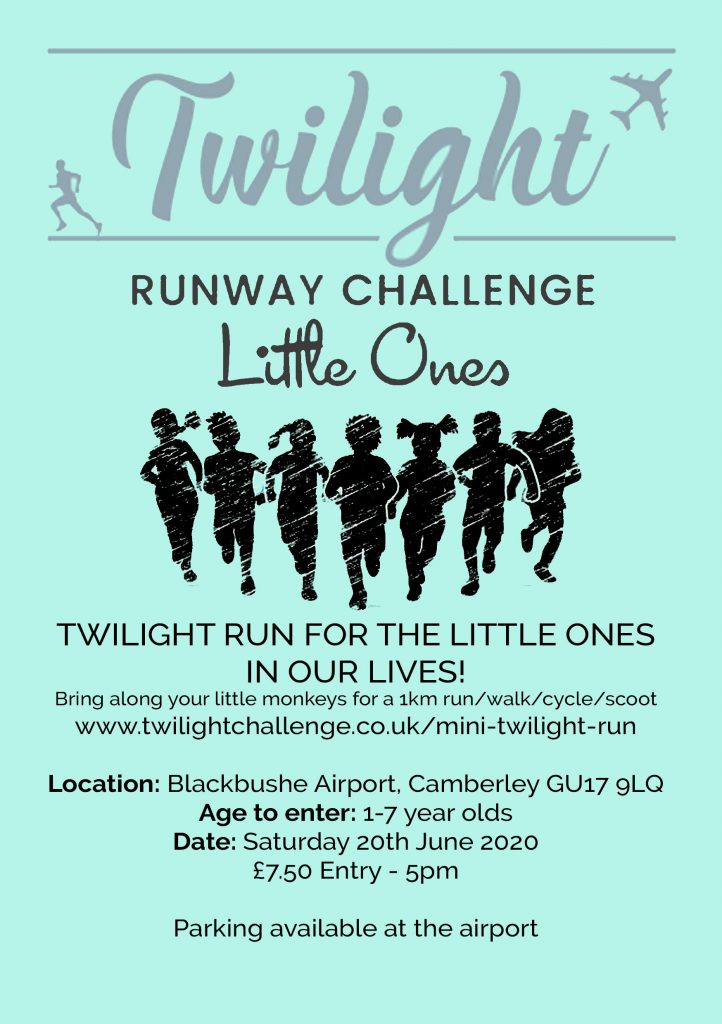 A twilight run is perfect for little ones aged 1-7 years. It takes place at 5pm before the main event to bit of background to CMPP – CMPP is a dynamic charity helping local companies to deliver fantastic Corporate Social Responsibility projects locally.
Save the date and reserve places
Saturday 20 June 2020 (5pm kids run, 6pm the main event). Parking available onsite. For further details and to book tickets visit the Twilight run web site.