At a glance
An experienced social media and marketing service created just for Principals of busy SJP Partner Practices
Social media and digital marketing has become is a vital communication tool for Partners.
Social media is the present not the future.
We will help to increase brand awareness, convey expertise, responsibility and provide opportunities to engage with clients, contacts and community.
Connect with your community to grow trust in your area and improve the likelihood of recommendations.
More searches for financial advisers are taking place online. How does your practice fair in a generic search e.g. "Financial adviser near me"? Adults who are aged 35+ are digital natives with families and increasing wealth. They have assets, are buying property and investing and inheriting money. They have grown up with computers and the internet. These are the people searching for your expert advice and will expect advisers to be digitally-literate like them.
The guidance around marketing and social media for St James's Place (SJP) practices have been relaxed. Digital and social and media marketing is encouraged, as the opportunity from online and local SEO is considerable.
Click here to arrange a Zoom call with us to talk about how we may be able to help you.
---
Your brand and message promoted professionally. PLUS,
local online marketing optimisation to attract enquiries.
We are Best Social Media Marketing Agency 2021 – Hampshire (SME News)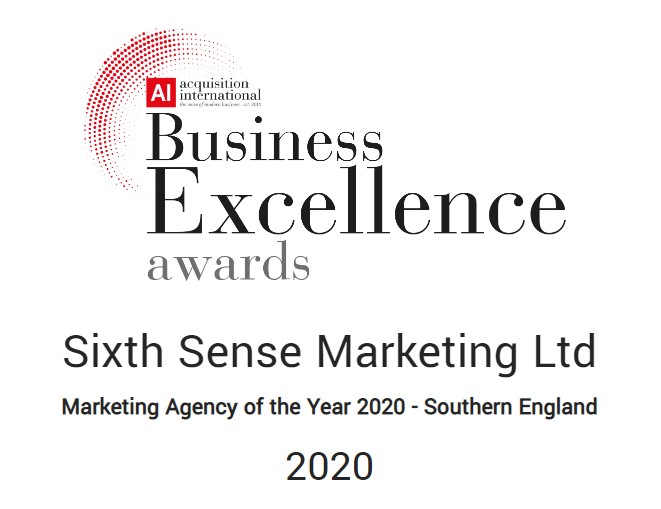 Price Promise.

Like the pre-client questionnaire you complete with new clients, our report outlines the strength of your existing online marketing. This is yours to keep and is free. It means we can discuss where your business is, and where we might be able to take it with expert marketing on your side.
We know the financial services industry and the constraints on financial promotion. We're already working successfully with SJP practices.

Our clients include wealth managers, financial advisers, accountants and solicitors. We understand the FSA regulated environment and know the marketing style and 'tone of voice' that a business that trades on trust and reputation needs to adopt.
Little things matter and we are big on them, like attention to detail.

Trust and reputation are vital elements to your offering. Sloppy messaging and careless marketing can undermine hard earned trust in short order. We are proud of our high standards and that we are relied on by clients to act on their behalf.
Become the pre-eminent financial adviser in your area.

We are experts in local marketing. We know the steps to take so that your business has stronger local marketing signals than others in your area. By strengthening your online profile you increase the prospects of receiving a greater proportion of the enquiries in your location.
What next?

With a free report and discussion, you have nothing to lose by contacting us. We can give you a quote for our monthly service. Our service is subscription-based so you can cancel if it doesn't work for you. We do recommend allowing four to six months before reaching a decision as to effectiveness. Call or email us.
A digital marketing service for St James's Practices
Optimise your online local marketing and drive more enquiries to your practice and away from others in your area. We offer a free audit of your online marketing presence providing a score out of 100 together with recommendations for improvement.
---
The benefits of outsourcing marketing and social media.
| | |
| --- | --- |
| You save time | ✔ |
| No risk – we understand financial services and the regulatory landscape | ✔ |
| We only work for one practice in a given location | ✔ |
| There's no contract (but allow four to six months for benefits to filter through) | ✔ |
| A monthly report | ✔ |
How we will work for you
We will discuss your specific requirements and send you a bespoke proposal to consider. Our expectation is to manage only your business social media accounts, not your personal ones. We would set up and give you ownership/admin access to the following accounts if you don't have them already:
Facebook Business Page
LinkedIn Company Page
Google Business Profile
Bing Places
If some accounts already exist, we ensure that they are optimised and set up accurately.
How we help get your business to Number 1 in your area
The key to unlocking the door to a high ranking marketing presence in your area is a proven approach, rolled-out consistently every month, using the following tools.
| | |
| --- | --- |
| Social Media | ✔ |
| Testimonials | ✔ |
| Business Listings | ✔ |
| Google Business Profile | ✔ |
| Community Marketing | ✔ |
| Facebook Advertising | ✔ |
Social Media
We guarantee posts every working day spread equally across different platforms. The content is drawn from the pre-approved posts originated by St James's Place and already on your website, including:
Insights
WeekWatch
Calculators
Entrepreneurs Club Communications Programme
We choose topics that 'chime' with the current news and finance narrative. Our posts will use geo-tags so they are optimised to work best in the area you are located. We will draft an introduction to each social media post and use royalty free images where necessary. This service means that no matter how busy you are, the social media messaging is always ticking over in the background.
Google Business Profile
The Google Business Profile has become a vital marketing tool in helping partners to stay visible in their local area. With over half of searches being made on a mobile device, and people looking for services 'near me', location indicators are vital and Google Business Profile is the primary tool for achieving this.
Business Listings Websites
A listing on the websites of the country's leading business databases will send strong signals about where your business is and what you excel in. Over the first three months, we will add your business to 60 key business listings websites. We'll also ensure that information across these sites is presented consistently to avoid any Google penalties. The search engine dislikes inconsistency – it indicates a possible lack of authenticity.
Client Testimonials
We set up an easy way for you to request testimonials from clients. Each time you receive a new testimonial it will add further strength to your local marketing on Google and other search engines.
Facebook Business Advertising
We recommend a small sum each month is committed early to accelerate the number of followers on the newly-created Facebook Business Page. A Facebook following of over a hundred indicates credibility.
Community Marketing
We may recommend other marketing initiatives specific and local to your area that will strengthen your online presence. Examples include:
£250 Annual donation to a charity of your choice, including local publicity
Local business listings
Community Facebook groups
Sponsorships / collaboration e.g. a local group or sports team.
How much does it cost?
Prices start at £330.00 + VAT per month. There's no contract to tie you down, but we do ask for a minimum of six months commitment to enable our work to take effect. Advertising undertaken will be re-charged at cost.
Want to learn more about Sixth Sense Marketing? You can read our article about marketing financial services and we'd be happy to explain our approach to you.
---
Contact us
For the free audit or to speak to us, please complete the form.