We have developed an affordable way for small businesses to upgrade their website and punch above their weight.
The type of business our new website service is perfect for is:
A small business that is competing for work with competitors that are larger, but no less capable.
A business that has had a website for a long time that is not mobile friendly on a smartphone for tablet (you can find out if yours is here).
A company whose next client is going to check them out online first before 'breaking cover' and making an enquiry. In other words, a company that needs a website to do their talking for them. FACT: A purchaser has progressed 70% of their way to a decision before they reach out to you in person.
A company where reputation and/or image is important and/or where your product or service has a high value. For example, solicitors and financial advisers whose clients are paying a fee and expect to see an external professional image in line with their expectations.
A business owner who would like a website built for them, and then be able to update it themselves. Our system is intuitive so anyone will basic IT skills will be able to keep it up to date.
A business that needs to optimise its website locally and send out strong local marketing signals to attract enquiries.
"Nick has been a significant help to me in developing Target Tutoring and growing the profile of the business. The website that he and Sixth Sense Marketing built continues to draw favourable comments from those who visit it and I know it is a high ranking site for private tutoring searches locally. I highly recommend Nick and Sixth Sense Marketing."

Janet Atkinson, Target Tutoring
Examples of projects we have completed for clients.
Ashton Taylor – Mortgage Adviser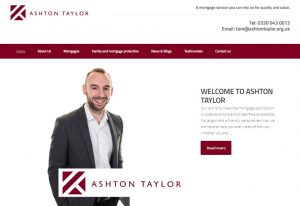 DS Consulting Reach New Heights – Leadership and Development Coach
Target Tutoring – Private Tutor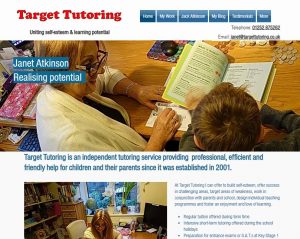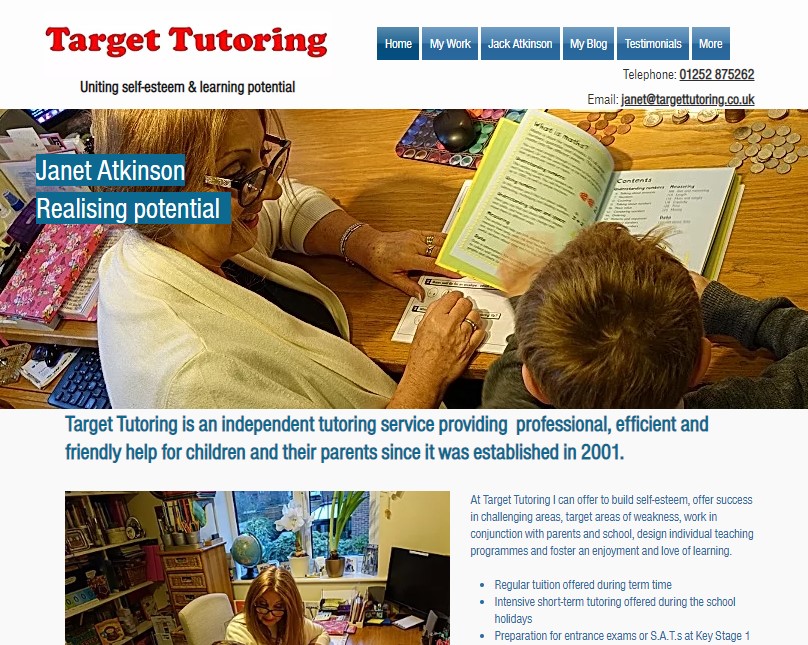 What is the cost?
A brand new website, securely hosted with training so you can manage the website yourself starts from £1,195 + VAT. The price will depend on the number of web pages needed. It assumes existing copy will come across from the old site. We are copywriters too so if the new sites requires additional copy, we can write this for you.
Search Engine Optimisation (SEO)
Once the website has been completed, the pages can be optimised for search engines and further work done so the site is prominent for Google search results. This is an additional service not included in the website package.
Enquire about your new website