Hello. Thanks for finding us. Sixth Sense Marketing is a marketing agency in Hampshire (Fleet) serving the marketing, PR and business development needs of growing businesses in Hampshire, Surrey, Berkshire and London.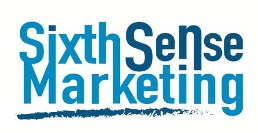 You're reading this most likely because you don't want or need to employ an expensive marketer, but you'd quite like access to their insight and expertise when it suits. Perhaps ad hoc, or a period of time each month.
That's what we do and have been doing it since the Directors chose to exit the corporate marketing world in 2014. Our story is that having reached our mid-40s we wanted to work for ourselves, work with agile businesses and build some'flex' into the second half of our working lives. It's been absolutely brilliant so far.
What is it we do
A marketing agency in Hampshire does't begin to get our message across. Put simply – we provide your business with access to its own part-time marketing director. You will receive advice on the best marketing strategy to help meet your business objectives.
If you are thinking about a marketing strategy or have funds for marketing, before you pick up the phone or send an email here are some marketing essentials to consider
We are two Directors who own the company and one or other of us will always be you primary and regular point of contact. We will co-ordinate all of the activity that is in your marketing plan, drawing on our own expertise, plus others from within the business and a trusted associate network for specifics e.g. videography, print etc. The key point is you have one point of contact for everything. Our core skills are:
Branding
Communication
Digital
Event management
PR & media relations
How we help businesses to be better
Having a website is one thing, it's another to make it work hard and create additional opportunities to grow a business. Optimising local marketing search results is a speciality. Reciprocal links with listings such as MisterWhat, A-Z Business are Near Finder are some examples.


UK Directory List
Click here to read how we work online to make websites perform better.
If you prefer to watch us instead
Our clients fall into one of three main categories:
Who do we do marketing for?
Professional services

Accountants
Counsellors
Financial advisers
Lawyers
Mortgage advisers
Will writers

B2B/B2C services providers

Designers and Printers
Education providers
HR consultants
IT consultants
Photographers
SEO and web agencies

Local Marketing

Business Improvement Districts (BIDs)
High street champions
Are we good?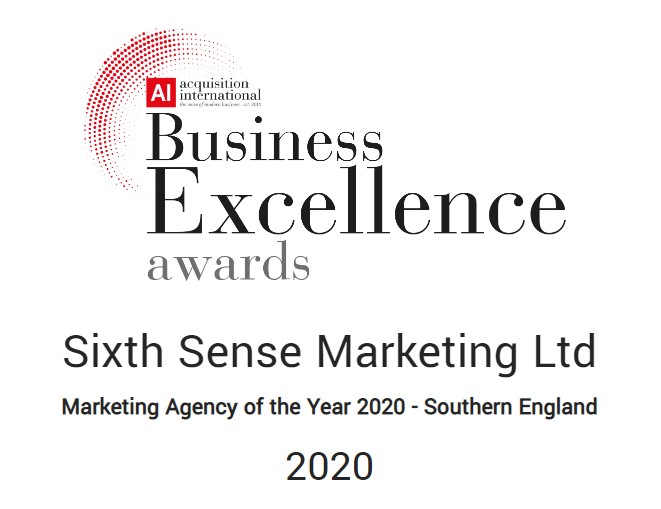 You'd expect us to share our awards, client testimonials and case studies – and we can. But the question really is, are we right for your business? Only by meeting will either of us know that. If you like a coffee and a 'kick the tyres' meeting – we be delighted to get together. Drop us an email at hello@sixthsensemarketing.co.uk
Find out more about our agency and our work here
Contact us
Call 01252 213131 or email hello@sixthsensemarketing.co.uk