Business owners can struggle to write about their business. We feel the same, somehow you're too close to see how you add value. Writing is also something that people can shy away from citing confidence issues or poor English generally. Writing is a great example of where outsourcing a task you don't like or can't do very well is a really good idea.
We don't want to put you off writing. So, we've written a piece with simple suggestions to improve the power of your written words. how they help customers, trumpet their successes and share their know-how. We actually like writing a lot. The types of writing assignments we can help with include:
Web site.
We write websites. The skills needed for drafting and structuring web pages are specific to the internet and search objectives. There are two dual objectives:
To write some interested for the reader
To write something that enables the page to rank well in search engines
Below are three examples of websites that we have written for clients
Articles, blogs and white papers.
For clients with a need to show their expertise through the content that is generated, we write articles ranging from 150-2000 words. Below is an example of advertorial we write for an independent financial adviser (IFA).
Brochures
Even in the digital era there is still room for a brochure as a credentials document and a leave behind following a meeting or 1-2-1. A brochure is your reputation and brand when you are not in the room. This is an example of a brochure for the Community Matters Partnership Project.
Case Studies
We interview your clients for case studies. We can speak with your clients to understand why they use your service and keep coming back. This provides independent content about the quality of service and case studies are a valuable tool in showing new clients that you are relevant to their sector. Below is one for Full Power Utilities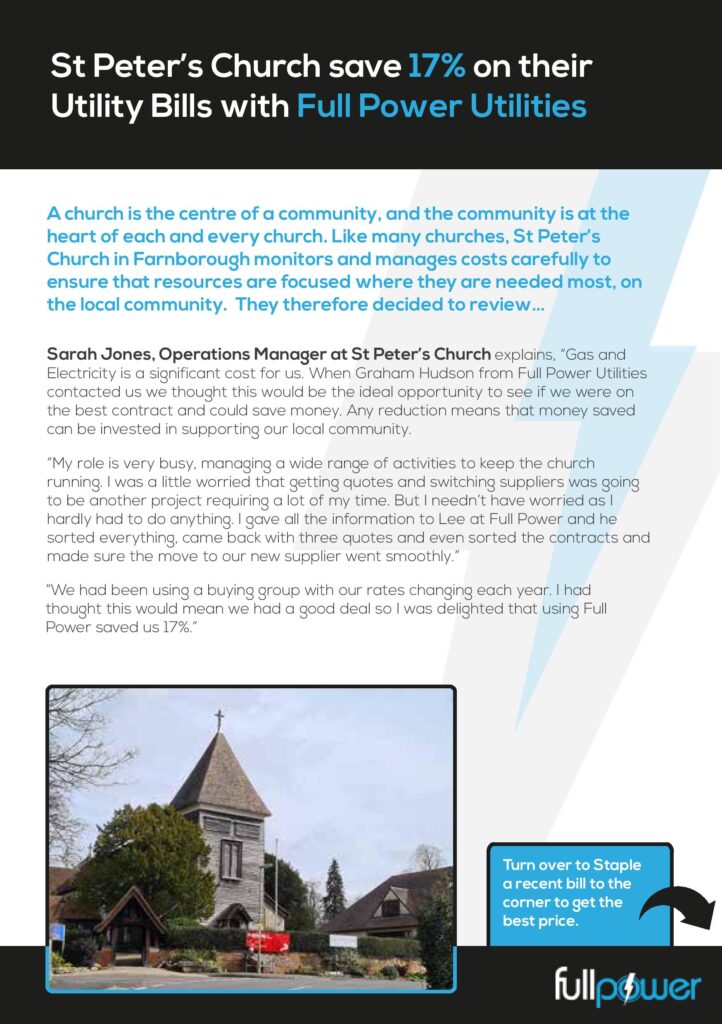 Examples of other case studies we have done for clients:
Awards and directory submissions.
There are particular skills to writing successful awards submissions and we have a good track record of success. In the legal sector we write directory submissions on behalf of legal teams so that their law firm ranks favourable compared to near competitors
Media and press releases.
We draft press releases so that the successes in your businesses can be told to your customers via the media
Newsletters, flyers and leaflets.
We write marketing collateral for all sorts of businesses. If needed, we can provide a design and print service too, giving a one stop shop for all your marketing needs.
Overflow copywriting service
A number of clients employ marketing experts to help with copywriting. We are on hand in a retained or ad hoc capacity to provide additional copywriting resource at a time of high demand.