The business connections group Enterprise Connexions held another of it's successful ECX100 event in Basingstoke today. With over the 50 bookings the room had a real buzz as business owners returned to the fray, many fresh from a quieter couple of weeks over the summer time. Read our report on the meeting.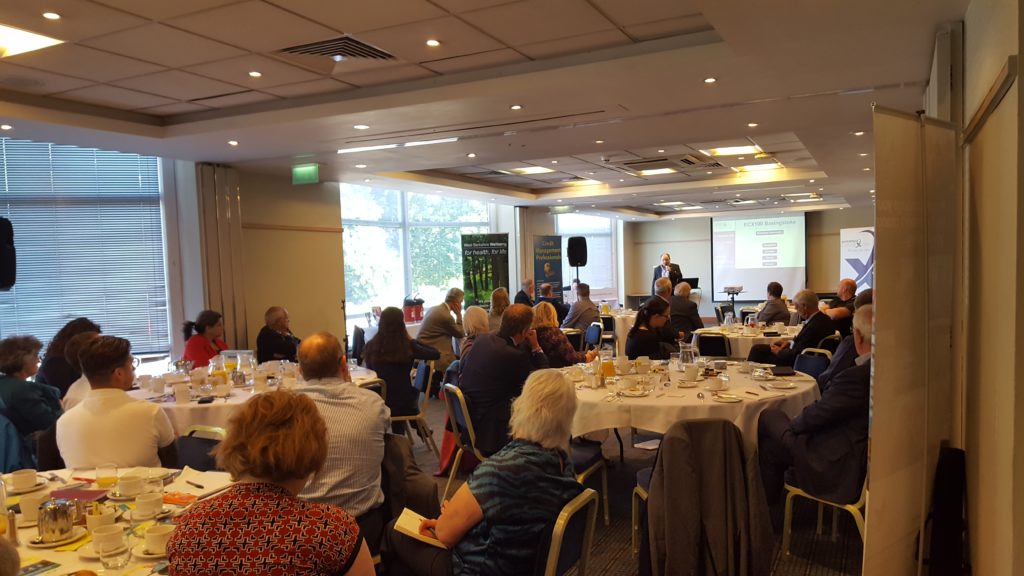 The first showpiece networking event of the Autumn took place in Basingstoke today with another successful ECX100 meeting. ECX100 meetings are organised by Enterprise Connections under the leadership of Martin Fowler. 50 businesses of all shapes and sizes came along to the Holiday Inn to add to their database of high quality connections. The business types that were represented included:
Accountants
Bookkeepers
Counsellors
Credit and debt solutions
Electrician
Family History Researcher
Marketing Consultancy
Mortgage Brokers
Personal Trainer
Property Investment
Property Management
Public Relations Agency
Small Business Financing
Social Media Agency
Travel Agent
Videographer
Wellbeing Therapists
Will Writers
Nick Shrimpton who represented Sixth Sense Marketing at the event said: "This ECX100 like others before was well-organised and well-attended. It felt like a new year had started at school after a quieter summer period. It was good to catch up with other members within the ECX Groups outside of my resident Farnborough group and meet a number of new connections who I will actively be following up".
Visit the Enterprise Connexions website to read more about their business meetings in London, Surrey, Hampshire and Susses.