Acquisition International Magazine has announced the winners of the 2020 Business Excellence Awards. Sixth Sense Marketing has been named Marketing Agency of the Year 2020 – Southern England.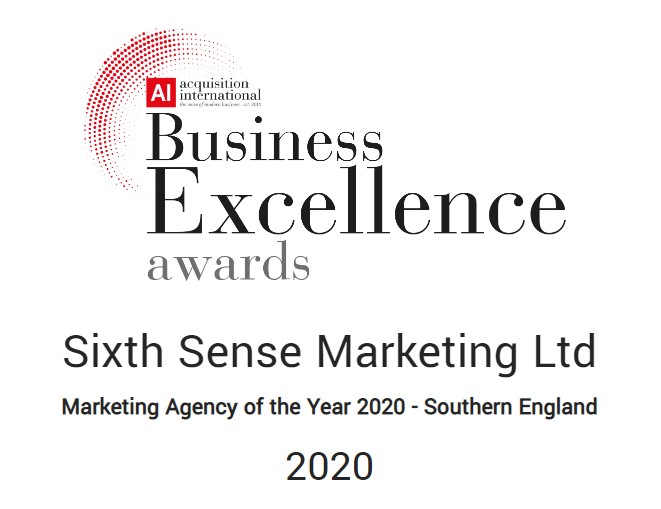 Acquisition International prides itself on the validity of its awards and winners. The awards are given solely on merit and commend those most deserving for their ingenuity and hard work. To learn more about the award winners visit the Acquisition International website.
Director of Sixth Sense Marketing Nick Shrimpton said: "Managing a business during a health and economic crisis is very difficult. We have been supporting our clients and sharing our know-how so that as many businesses as possible can come through the Pandemic. To receive this award at this time gives the agency and those who work with us a real 'shot in the arm."
Awards Coordinator Steve Simpson said about the awards as a whole: "Now in its sixth year, the Business Excellence Awards are the cornerstone of Acquisition International's annual celebratory programmes."
ENDS
NOTES TO EDITORS
About Acquisition International Magazine
Acquisition International is a monthly magazine by AI Global Media Ltd, a publishing house that has reinvigorated corporate finance news and reporting.
AI works alongside leading industry analysts to ensure we publish the most up-to-date figures and analysis. The magazine has a global circulation, which brings together all parties involved in deal making and, in an increasingly global deal market, we are uniquely positioned to reach the deal makers that matter.