Sixth Sense Marketing has been awarded: Marketing Specialists of the Year 2019 – Hampshire by SME News – UK Enterprise Awards.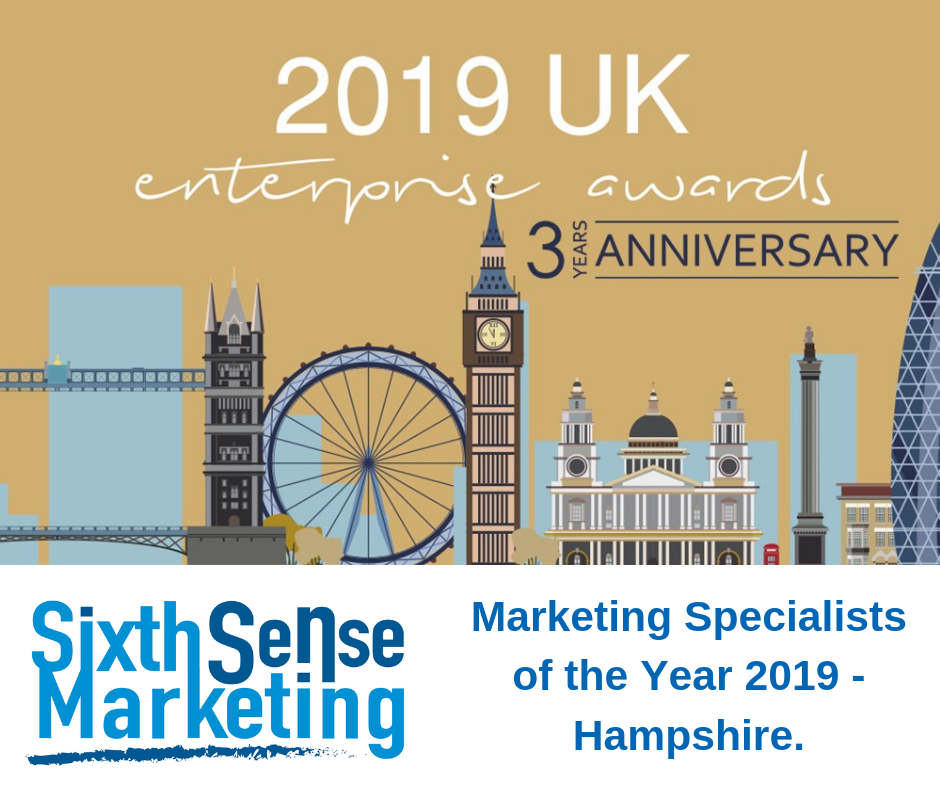 How was Sixth Sense Marketing chosen?
The winners' are selected following careful analysis of a final shortlist taking into account any information that is submitted from the nominee. A panel also consider anything else that the internal research team has gathered during the case file analysis process. Above all, awards are given based solely on merit and not the number of votes that an individual receives nor their financial stature. This ensures equal opportunity to showcase all talents across the board. In order to move successfully from nominee to winner the individual must demonstrate a high level of excellence within their chosen field.
Sixth Sense Marketing Director, Nick Shrimpton said: "It's it always very nice to receive independent recognition for the marketing service and advice that we provide. We work with clients across London and the south east, but we are based in Fleet, and so to be selected for something, on our own patch as it were, is perhaps even more pleasing".