Ollie's Christmas Trees Fleet asks Sixth Sense to bring marketing sparkle to its pop-up business
We know that Christmas isn't far away when Ollie Halford calls. That's not us being flippant and assuming he will ask for our help again, but this year is the fifth he has called, so we must he doing something right!
We love working and representing Ollie and his team. Why? Because he has a super seasonal business based on a great product and great service.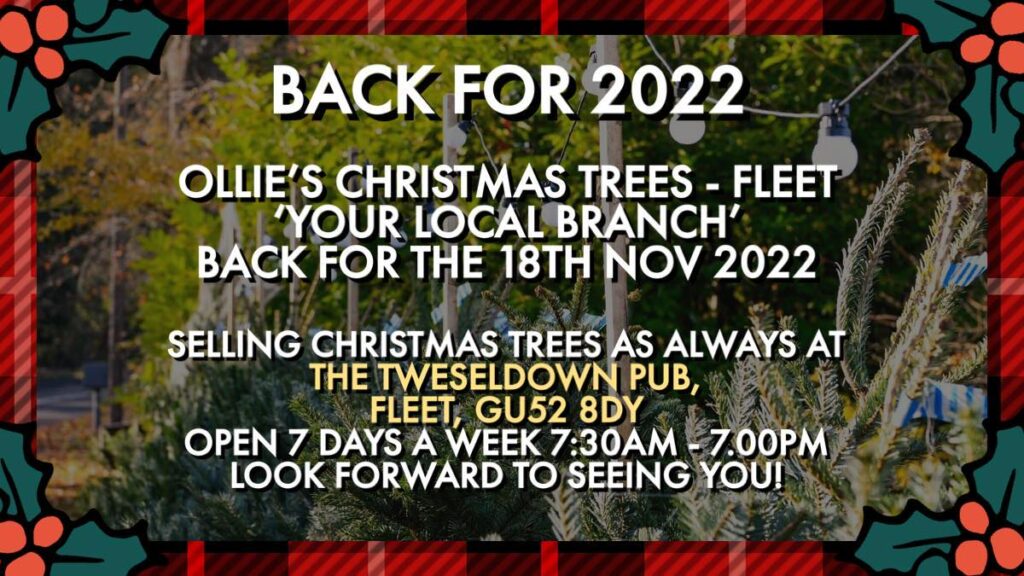 A great product
Freshly cut Christmas trees
A good choice of trees in different sizes
Cross-selling – fresh wreaths
Competitive pricing
Great service
Open dawn 'until dusk 7-days a week
Ensure that the purchase experience is the start of Christmas
Make the experience fun – include the children – chocolates
Trim, chip and bag the trees
Credit/debit cards accepted
A polite and knowledgeable team who give advice on tree care in the lead up to the big day
Everything in the lists above makes marketing this business a pleasure – you know you can promote what they do with utter conviction. We have worked hard to grow a local Facebook following called Fleet Parents. We can make arrangements for Ollie to access this group in a dedicated and planned way from mid-November through the big day. Our posts and adverts are active not passive and they attract engagement from his customers, 99.9% of who have been delighted with the product and the service and are happy to share their experience with others. In Fleet he has built the Christmas Tree brand with the tag line 'your local branch', helped by having a fantastic kerbside location at The Tweseldown pub.
Always a warm welcome whatever the weather
If you have moved to Fleet in the past 12 months or you are persuaded to move your patronage to Ollie this year, he and his team will be delighted to see you. Check out the Facebook page for latest news