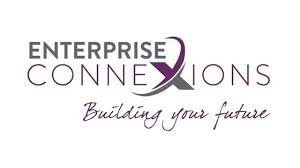 Sixth Sense Marketing has been a member of Enterprise Connexions for over two years. Business relationships are at the heart of commercial success and Enterprise Connexions has a range of different meetings for members meet to new people and deepen relationships with exisisting contacts. Enterprise Connexions believes that its members know what they want to get out from membership of ECX (as it has become known) and provides the meetings to let them do this. 
Enterprise Connexions never has and never will put itself forward as a networking nanny! The ethos of ECX is to provide the meeting platforms that members ask for, and to work hard to deliver people to those meetings, whether they are members or visitors.  The ECX brand is established in SW London, Surrey, Hampshire and Sussex.
This means it has a great attraction for businessess owners looking for business opportunities across the Capital and Southern England. It is likely that more groups will be opening in the next 12 months too.   Co-operation is key value shared by ECX members as it a commitment to get to know one another rather than to pitch to one another.  You can pop along to any meeting and I'm sure you will receive a warm welcome.
For more information about Enterprise Connextions (ECX) you can visit the website, where there is also a profile about Sixth Sense Marketing.