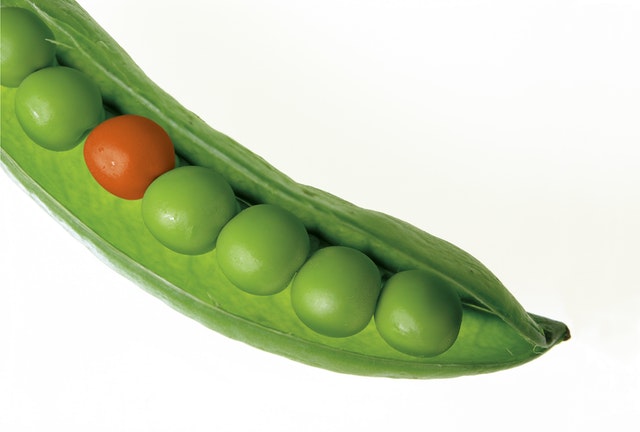 As any business will know, from a sole trade plumber who uses community Facebook groups to promote their business to large national high street retailers, it's a crowded market out there. Differentiation is key to standing out from your competitors and having a clear proposition that resonates with your ideal customer. So what are the ways to differentiate your business and how do you go about working out your point of difference?.
Some of the key ways to differentiate your business include:
Be a niche provider: be very focused on a specific target market. This could be a specialist product or service or a range of services for a specific market which means you get known as the expert in that area. Some companies also start out as niche but then become mainstream – think of the Body Shop or the Toyota Prius – both very niche when they started but now mass market.
Experience: this is something that many on the High Street are grappling with. It can be the reason why some of our amazing independents do well and also the reason some of the larger names are struggling. The recent announcement of the rebranding of John Lewis to John Lewis & Partners and Waitrose to Waitrose & Partners emphasises the partners who are at the core of the business and key differentiator, offering a personalised experience to customers.
Innovate: companies who constantly innovate and are at the leading edge are exciting and often attract the early adopters as customers who want to follow the latest trend. The likelihood is that you'll also attract great people who want to work with you.
Reputation: for B2B companies this can be a good way to differentiate – are you the expert everyone turns to for advice, do you look for opportunities to speak, present and train people and have you won awards? Having a great reputation in your industry means that word of mouth will be a good source of new clients for you.
Convenience: one of the reasons that online businesses are doing well is that people can buy and have goods delivered at a time convenient to them. How does this translate in your business – are you open longer than other businesses, do you travel to your customers, do you deliver or do you have a 24 hour helpline for customers?
Price: for small businesses this can be attractive, particularly in the start up phase as undercutting a competitor can be tempting as a way to win your first few customers. However, as businesses grow this can be a hard point of differentiation to sustain. Cheap is often linked with poor service so if service is important to customers you are unlikely to retain them. For price to work the proposition has to be clear, you have to be able to manage costs ruthlessly to ensure you still make a profit. Upselling may need to be a key part of your strategy too. Whether this is a good way to differentiate is hotly contested – some have done it wonderfully well and for others it has been their downfall.
How we help our clients differentiate their business.
So how do you go about differentiating yourselves from your competitors? When we work with clients we have an approach we follow which helps to identify the USP of a business. Our approach includes:
Start with the why – what's your story? This is the essence of why you do what you do and can be a really strong point of difference. If you want to know more about this, Simon Sinek's Start With Why on YouTube explains this perfectly.
Ask. Getting feedback can be really valuable. Ask your customers, staff or trusted colleagues in your network. And if you don't feel confident doing it, this is where a company like Sixth Sense Marketing can come in and get impartial feedback for you as part of a marketing review.
Look outside. Look at your competitors – what are they doing badly, what do their customers complain about? Also are there any gaps or opportunities in the market that are being missed that you could fill.
Take a fresh look. If you started a new business in your industry what would you do? Or think of a market leader or market disruptor – how would they approach it and what would they do? The most important thing, though, is to make sure you put your customers at the centre of everything and make sure that what you do is relevant to them and that you meet their needs.
If you want to know more about how you can differentiate your business from your competitors email tracey@sixthsensemarketing.co.uk.
READ MORE: Strategy and planning services to grow your business.